What is Equestrian Eventing?
Equestrian eventing, also known as horse trials, is an Olympic discipline that combines three phases of competition: dressage, cross-country, and show jumping. It is designed to test the overall ability of both the horse and rider, as they compete in a series of demanding tests that showcase their athleticism, precision, and stamina. 
Dressage
The first phase, dressage, is a display of the horse's obedience, flexibility, and elegance as it performs a series of intricate movements in a designated arena. The rider must guide the horse through a series of precise steps, including circles, changes of direction, and transitions between gaits. 
Cross-Country
The second phase, cross-country, is a test of endurance and bravery as the horse and rider navigate a challenging course of natural obstacles such as ditches, banks, and water jumps, as well as man-made obstacles such as fences and walls. This phase requires both physical and mental stamina, as the rider must make quick decisions and maintain control over the horse while galloping over long distances. 
Show Jumping
The final phase, show jumping, is a technical test of the horse's agility and the rider's ability to guide the horse through a course of brightly colored fences arranged in a specific pattern. The course is designed to test the horse's ability to jump cleanly and quickly, and the rider's ability to maintain control and make quick decisions under pressure. 
Equestrian eventing is a challenging and demanding sport that requires both the horse and rider to be at their best. It is also a thrilling spectacle to watch, as the horse and rider work together in perfect harmony to overcome the obstacles and challenges that lie ahead. 
Living at Stone Pillars Farm offers a unique and rewarding experience for those who enjoy the equestrian lifestyle. The community features amenities and services designed to cater to horse owners and enthusiasts, from spacious riding arenas and stables to access to miles of scenic trails for horseback riding. 
There is a clear sense of community and camaraderie that comes with sharing a passion for horses. As a resident, you will enjoy the opportunity to connect with like-minded individuals and participate in equestrian events and activities, such as horse shows, clinics, and trail rides. 
In addition, living here offers a high level of convenience and ease for horse owners. Stone Pillars Farm features on-site stables and riding areas, as well as access to experienced staff who can provide expert care and attention for horses. This is especially beneficial for those who lead busy lifestyles and may not have the time or resources to manage their horses on their own. 
We're available to answer your questions and provide detailed information about the community, the surrounding area, and the process of building a new home with any of the three builders available in this development.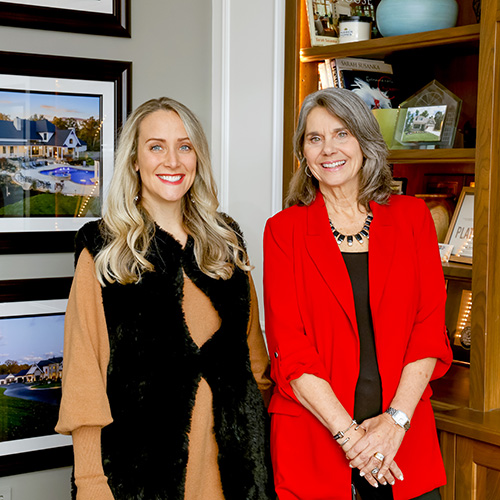 Libby Paulinelli
& Jeri O'Brien-Lofgren
Representing
Hueber Homes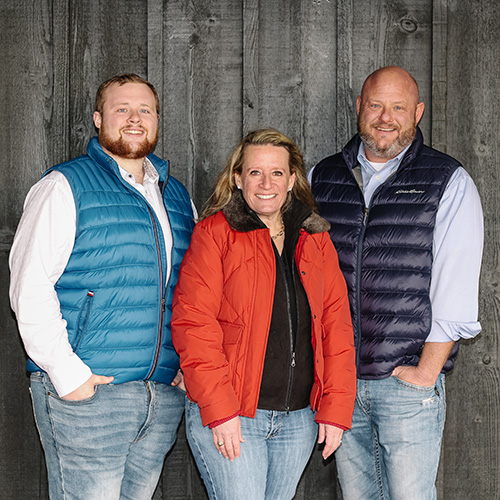 Persson Group
Eric, Dede & Jens
Representing
Robert Lucke Group
Andrea & Linda
deStefano
Representing
deStefano Homes & Remodeling